Sports Chiropractic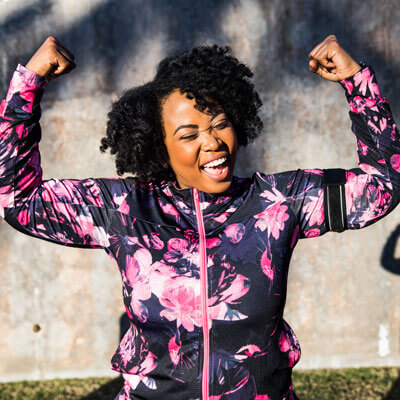 At Alton Chiropractic, we provide a full suite of services to help all ages. Chiropractic care is appropriate for everyone, from newborn babies to seniors. It's a particularly powerful tool for people who are active. Whether you're a weekend warrior or an elite competitor, having a chiropractor on your team is a great idea.
The Answer to Improving Your Performance
All the professional athletes know the following: chiropractic gives them an edge that nothing else can. You don't need to have an injury to see a chiropractor. The well-adjusted athlete will have a performance advantage over an athlete who doesn't get adjusted. When your body is in a balanced state, you have a greater ability to catch a ball, run, jump and move.
Rehabilitating an Injury
If you have an injury, we have X-ray facilities on-site to make sure we know what type of injury it is and how best to help you. We'll check for fractures, tears or anything else that might cause you trouble if not treated properly. With any injury you have, we use specific rehabilitation protocols that we'll tailor to you.
You'll receive chiropractic adjustments, stretches and strengthening exercises to return you to a state of health.
Dr. Holland offers sports physicals for all ages. If an entire team needs physicals, he is available to go on-site to complete all physicals for the team at once. Dance, baseball, football-you name the sport and we can do it!
If your team could use some help with stretching and exercises, Dr. Holland can come to your field or gym to discuss the best ways to do so.
What are some of the most common sports injuries?

Common sports injuries include dislocated joints, herniated discs, torn ligaments and even ruptured muscles among pulls, sprains and fractures. We're happy to provide care for everything mentioned, and can work with your medical team to coordinate our efforts.
How many visits will I need before I see results?

Until we see you in the practice and perform a thorough examination, it's difficult to say how many visits you'll need until you can see results. Some feel better almost immediately, while other chronic injuries may require weeks or months to see improvement. Whatever the case, we promise to provide you with the specific care you need to get back into the game as quickly as possible.
Is care painful?

No! In fact, many of our patients find care extremely relaxing, remarking that it's the best part of their day. Care will always be gentle and focused to exactly what your body needs.
Can care prevent future injuries from happening?

Chiropractic care is designed to help your body function to the best of its ability, and when things are working properly, injury is less likely to happen. That's why chiropractic care may help prevent future sports injuries for you.
Can I have chiropractic care after or before undergoing surgery?

Absolutely. We frequently work with athletes both before and after surgery for their injury-sometimes, athletes find that chiropractic helps to restore function and surgery is not needed. As always, you should seek a second opinion to make sure you make the best possible choice for your health. Seeking chiropractic care after surgery for a sports injury may help you in the recovery process and ensures everything is functioning optimally for healing.
Contact Us Today
If you need attention for an injury, want to improve your performance or your child needs a physical, we're here to help you. Contact our team now to set up a free consultation for sports chiropractic Alton!
CONTACT US

Sports Chiropractor Alton IL | (618) 465-2222